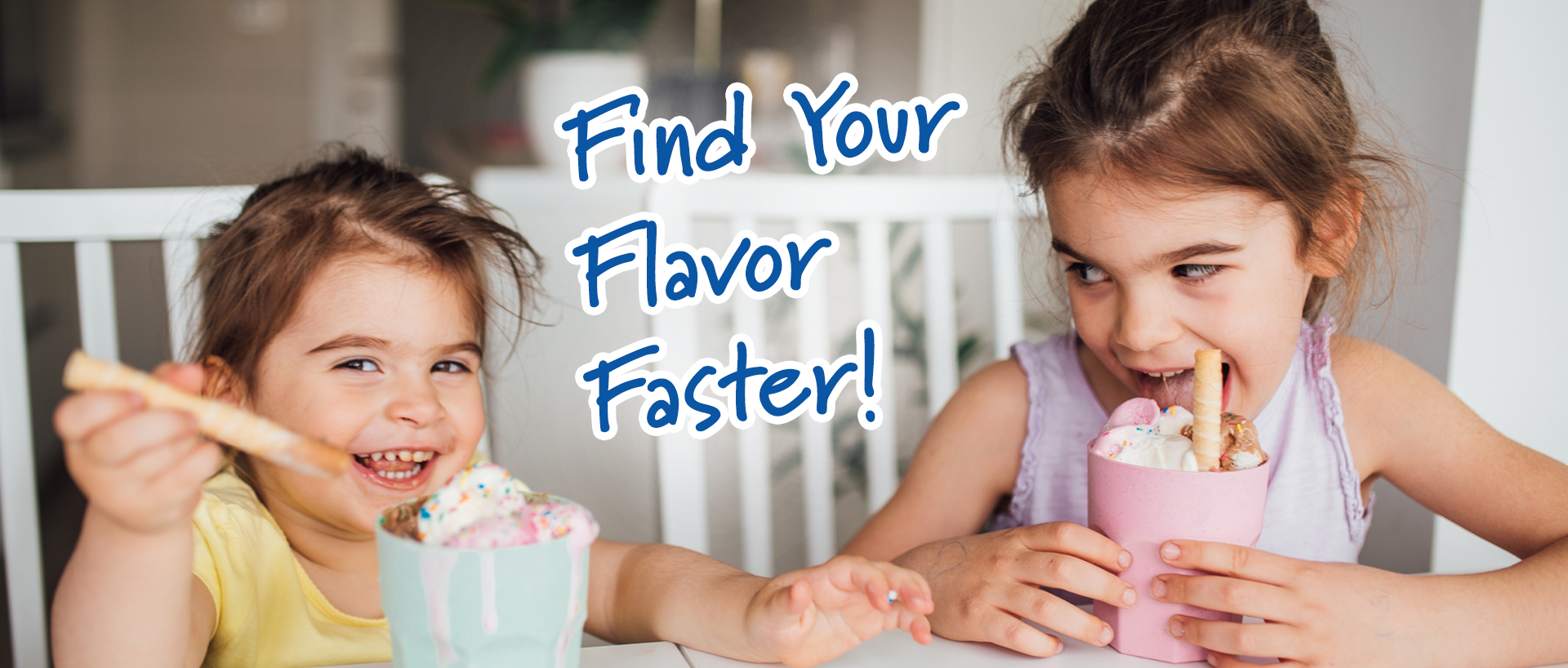 Now it's even easier to find your favorite Belfonte Ice Cream! Our new color-coded lids are all you need to spot your Belfonte BFF. After all, when you're craving ice cream from the heart of Kansas City, there's no time to waste!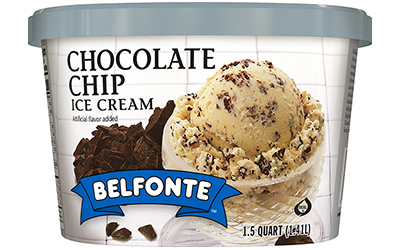 Look for silver lids when you're reaching for our Classic flavors, like Chocolate Chip.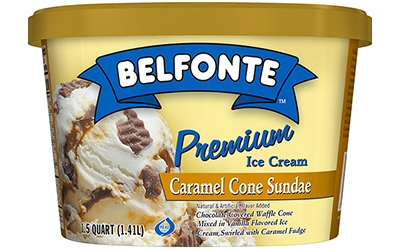 To find our Loaded Premium flavors with extra yumminess added in (like Caramel Cone Sundae), go for the gold.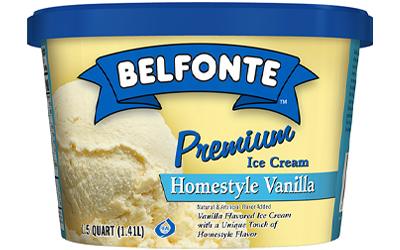 Spot our Purely Premium flavors like Homestyle Vanilla in packages with blue lids.
Belfonte packaging will now reflect the ice cream type inside with three distinct colors on the lid:
Silver: Classic flavors that used to be in a square carton can now be found in the new container with a silver lid! Look for classic ice cream flavors like Vanilla Orange Tango or Cookies 'N Cream.
Gold: Loaded Premium flavors packed with extra treats, like Brownie Extreme, are packaged with gold lids.
Blue: Purely Premium flavors like Vanilla Bean and Chocolate come with blue lids.
While all Belfonte Ice Cream begins with a process designed to retain the farm-fresh creaminess and homestyle flavor, the premium line (Blue and Gold lids) goes a step further. Belfonte Premium Ice Cream uses the highest-quality ingredients and a method that reduces air for a denser consistency, plus a higher fat content, to create a delicious, extra-creamy texture that truly delivers on its premium status.
Belfonte's Classic flavors offer outstanding flavor with less fat at a lower price point.